5:01 pm
[retard_on_bus]
4:49 am
[k1tten]

6:54 pm
[kricketwithak]

Moo
My rat "Moo" has freaky toes...
Current Mood:
creative
11:09 pm
[kricketwithak]

Payal's toe... and my cheesestick...
(Payal told me to put it here...)
just... ew... haha....
no more cheesesticks for me....
Current Mood:
crazy
6:07 pm
[retard_on_bus]
Alex's toe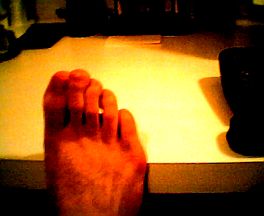 alexisonfirefir's toe! look! and rate!
5:59 pm
[retard_on_bus]
My freak toe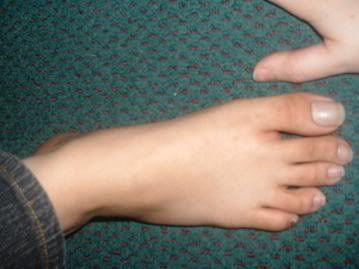 Voila scary isn't it
Current Mood:
bouncy
8:54 pm
[alexisonfirefir]

ok new rule....i know the site has been around fo rlike 40 minutes and were already makin rules. from now on all you have to do to be a member is get a rating of 5 or higher on our scale of 1-8 and to post in 3 other communites/journals. your choice. go wild
Current Mood:
hot
8:20 pm
[alexisonfirefir]

its good to be a member of the greatest lj community since.....uhhh....warped tour? as one of the first members and the original creater with my good friend retard_on_bus we are a community of those kids who might not have the prettiest toes but they arent afriad to show it. my second toe from y big toe on both feet looks like an alien head. it truely is a work of art. im sure there are many other out there with demented toes and we would like for you to join. but like always we must rate your demented toe to see if it meets standards.